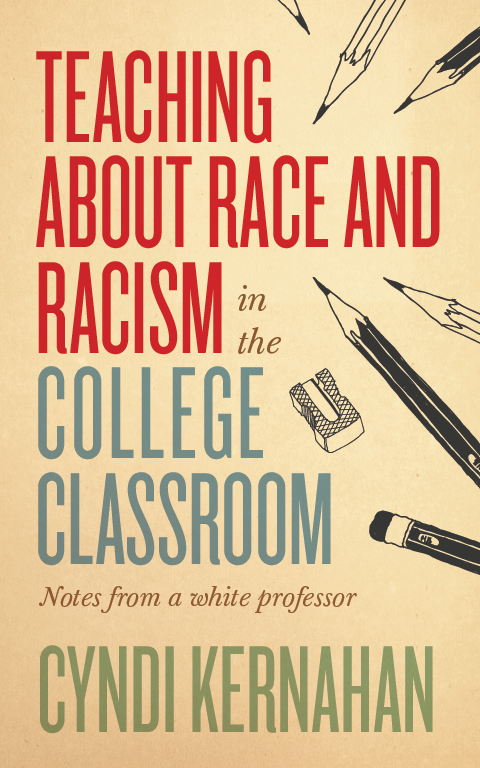 Cyndi Kernahan
December 2019
228pp
PB 978-1-949199-24-6
$24.99
CL 978-1-949199-23-9
$99.99
eBook 978-1-949199-25-3
$24.99
Teaching and Learning in Higher Education Series
Summary
Teaching about race and racism can be a difficult business. Students and instructors alike often struggle with strong emotions, and many people have robust preexisting beliefs about race. At the same time, this is a moment that demands a clear understanding of racism. It is important for students to learn how we got here and how racism is more than just individual acts of meanness. Students also need to understand that colorblindness is not an effective anti-racism strategy.
In this book, Cyndi Kernahan argues that you can be honest and unflinching in your teaching about racism while also providing a compassionate learning environment that allows for mistakes and avoids shaming students. She provides evidence for how learning works with respect to race and racism along with practical teaching strategies rooted in that evidence to help instructors feel more confident. She also differentiates between how white students and students of color are likely to experience the classroom, helping instructors provide a more effective learning experience for all students.

---
Receive a 30% discount on orders of 10 or more copies of this title with code HIGHEREDBULK30 at checkout.
Contents
Acknowledgements
Introduction: Why Is It So Hard?

1. Naïve Understandings: How We Differ from Our Students
2. Struggling Students: How and Why Resistance Happens
3. Getting Yourself Together: Developing a Secure Teacher Identity
4. Belonging in the Classroom: Creating Moments of Positivity and Connection
5. Expectations: From Ground Rules to Growth Mindsets
6. Course Content: Problems and Solutions
Conclusion and Summary of Ideas
Appendix: Suggested Reading for Historical Understanding
References
Index
Author
Cyndi Kernahan is a professor of psychology at the University of Wisconsin–River Falls, where she is also the assistant dean for teaching and learning in the College of Arts and Sciences. Her research and writing are focused primarily on teaching and learning, including the teaching of race, inclusive pedagogy, and student success.
Reviews
"An unflinching look at the realities of teaching about race. This book is destined to sit proudly next to such classics as Even the Rat Was White and Why Are All the Black Kids Sitting Together in the Cafeteria?"
Regan A. R. Gurung, Oregon State University
"Kernahan's honest, compassionate, and evidence-based discussions are a bracing antidote to the often stilted, evasive, and anxiety-ridden discourses around race's intersections with teaching and learning. Those of us who teach about race and racism need this book on our shelves."
Kevin Gannon (@TheTattooedProf), Grand View University
"This insightful and accessible resource is recommended for educators in any discipline, at any level, who want to speak more effectively about race and racism."
Library Journal (starred review)