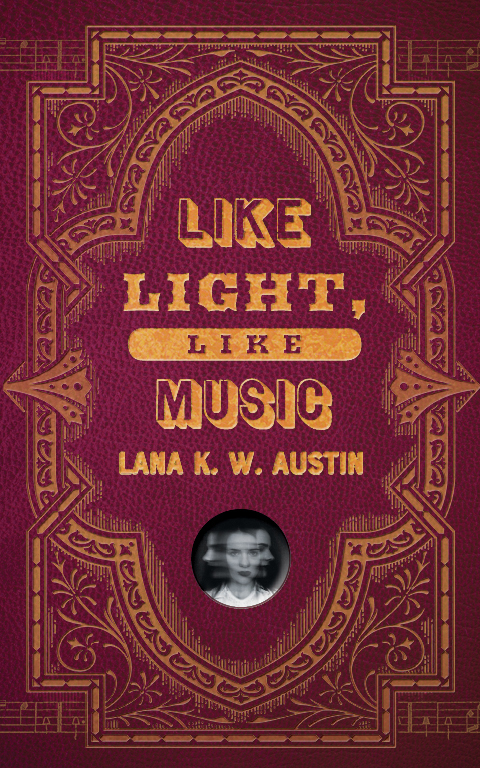 Lana W. K. Austin
Available now!
August 2020
288pp
PB 978-1-949199-57-4
$21.99
eBook 978-1-949199-58-1
$21.99
Like Light, Like Music
Summary
Emme McLean never imagined that in 1999 she would be living out the lyrics of the ancient murder ballads she grew up singing. But now Emme is back in Red River, Kentucky, using her skills as a journalist to prove her cousin did not kill her husband and to find out what is terrifying the town after many of its women went half-mad on the same night.
But to help her hometown's haunted women, Emme must also face the things that haunt her, things she thought she had lost when she chose to move away: the majestic music of her family's beloved hills and hollows, the mysterious old ways of her Appalachian kin, and the memory of her remarkable first love, Evan. Through it all, she must reckon with her magical "mountain gift"—is it real, or merely a unique synesthesia? And can she trust it to help heal her family and her town, a place still plagued by the social injustice that first drove her away? Can she trust it to help heal herself?
Author
Lana K. W. Austin teaches writing at the University of Alabama in Huntsville. Her writing has appeared in numerous literary journals. Winner of the 2019 Alabama State Poetry Society Book of the Year Award and the 2018 Words and Music Poetry Award, Austin has an MFA from George Mason University.
Reviews
"Like Light, Like Music captures the way the past haunts us and shapes our reality. With the help of their ancestors, the resilient McLean women are determined to prove the innocence of one of their own. The pulse of this lyrical novel beats: Believe women. Believe women. Believe women."
Savannah Sipple, author of WWJD and Other Poems
"Austin has written a highly original and captivating novel filled with the mountain music and lore she loves so much—haints, broonies, banshees, shades, and revenants share the stage with all the memorable real characters of Red River, Kentucky. Contemporary issues merge with a developing romance in this spellbinding story, truly a ballad itself."
Lee Smith, author of The Last Girls and Guests on Earth
"This is a novel about the light of vision, and music in the blood. Emmeretta has the 'mountain gift' of synesthesia, and she sees with her ears as well as with memory and imagination. But Like Light, Like Music is also a mystery story about uncovering secrets of the past, of family bonds and family ghosts. It is about the pain at the heart of country music, and joy in the place the music comes from. It is a story of the complexity of family ties and romances, and of the way confronting painful truths can make us free. It is a ballad of a novel, both timely and timeless."
Robert Morgan, author of Gap Creek and Chasing the North Star
"Like Light, Like Music is a novel full of divergences that pursues the loves, lives, and lore of kith and kin. In it, a town's haunting is a reason to delve into community's stories—full of 'despair merging with magnificence.'"
Foreword Review