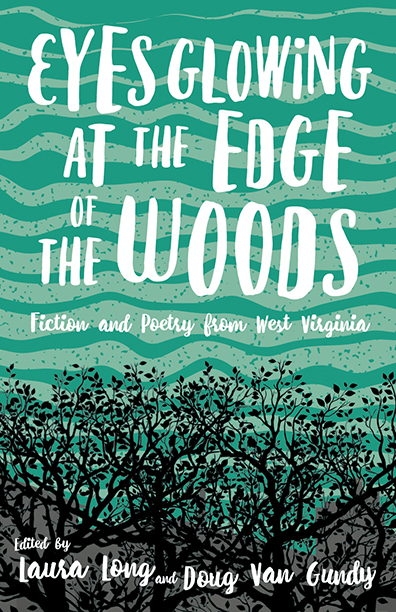 Edited by Laura Long and
Doug Van Gundy
March 2017
336pp
PB 978-1-943665-54-9
$32.99
ePub 978-1-943665-55-6
$32.99
PDF 978-1-943665-56-3
$32.99
Summary
The sixty-three fiction writers and poets within this anthology delve deep into the many senses of place that modern West Virginia, the core of Appalachia, inspires.
Throughout this collection, we see profound wonder, questioning, and conflicts involving family, sexual identity, class, discrimination, environmental beauty and peril, and all the sorts of rebellion, error, contemplation, and contentment that an intrepid soul can devise. These stories and poems, all published within the last fifteen years, are grounded in what it means to live in and identify with a complex place.
With a mix of established writers like Jayne Anne Phillips, Norman Jordan, Ann Pancake, Maggie Anderson, and Denise Giardina and fresh voices like Matthew Neill Null, Ida Stewart, Rajia Hassib, and Scott McClanahan, this collection breaks open new visions of all-American landscapes of the heart. By turns rowdy and contemplative, hilarious and bleak, and lyrical and gritty, it is a collage of extraordinary literary visions.
Contents
Gail Galloway Adams
Maggie Anderson
Pinckney Benedict
Laura Treacy Bentley
Michael Blumenthal
Ace Boggess
Mark Brazaitis
Joy Castro
Jonathan Corcoran
Ed Davis
Mark DeFoe
Cheryl Denise
Andrea Fekete
Denise Giardina
Maggie Glover
Crystal Good
James Harms
Marc Harshman
Rajia Hassib
John Hoppenthaler
Ron Houchin
Norman Jordan
Laura Long
Marie Manilla
Jeff Mann
Mesha Maren
Lee Maynard
Scott McClanahan
John McKernan
Llewellyn McKernan
Irene McKinney
Devon McNamara
Kelly McQuain
Rahul Mehta
Sheryl Monks
Mary B. Moore
Renée K. Nicholson
Val Nieman
Matthew Neill Null
Ann Pancake
Jayne Anne Phillips
Sara Pritchard
Mary Ann Samyn
Elizabeth Savage
Steve Scafidi
Angela Shaw
Kent Shaw
Anita Skeen
Aaron Smith
Ida Stewart
Kevin Stewart
A. E. Stringer
Natalie Sypolt
Glenn Taylor
Vince Trimboli
Jessie van Eerden
Doug Van Gundy
John Van Kirk
Erin Veith
Ryan Walsh
Randi Ward
Meredith Sue Willis
William Woolfitt
Editors
Laura Long is the author of the novel Out of Peel Tree and two poetry collections. She teaches at Lynchburg College in Virginia.
Doug Van Gundy's poems, essays, and reviews have appeared in the Oxford American, Ecotone, Appalachian Heritage, Poetry Salzburg Review, and elsewhere. He is the author of the poetry collection A Life Above Water, and he teaches writing at West Virginia Wesleyan College.
Reviews
"Editors Long and Van Gundy bring together fiction and poetry to show a region as diverse as the people who make it up. . . .A collage of a region that is greater than the sum of its parts."
Kirkus Reviews
"Beautiful and important."
Silas House, author of Clay's Quilt, The Coal Tattoo, and Eli the Good
"This book is a literary treasure for West Virginia and the rest of the Appalachian region. Interwoven with prose and poetry, it is a rumination on what it means to be of a mountain place in this day and time. In vivid, fresh language West Virginians explore place, identity, family, and so much more. A rich and important addition to mountain letters, I think this book will be regarded for a long time."
Crystal Wilkinson, author of The Birds of Opulence, Water Street, and Blackberries, Blackberries
"Never sentimental or clichéd, this essential collection captures the complexity and richness of West Virginia today. Revealing a deep, sometimes uneasy connection to home, these stories and poems carry us into the coalfields and hollers, cities, and small towns across West Virginia, and take surprising turns along the way to illuminate its beauty, darkness, violence, and grace."
Carter Sickels, author of The Evening Hour
"Representing the rich diversity of West Virginians, these writers offer historical, contemporary, and timeless reflections of life and death in the great mountain state through poignant, at times haunting, poetry and prose."
Theresa L. Burriss, Radford University