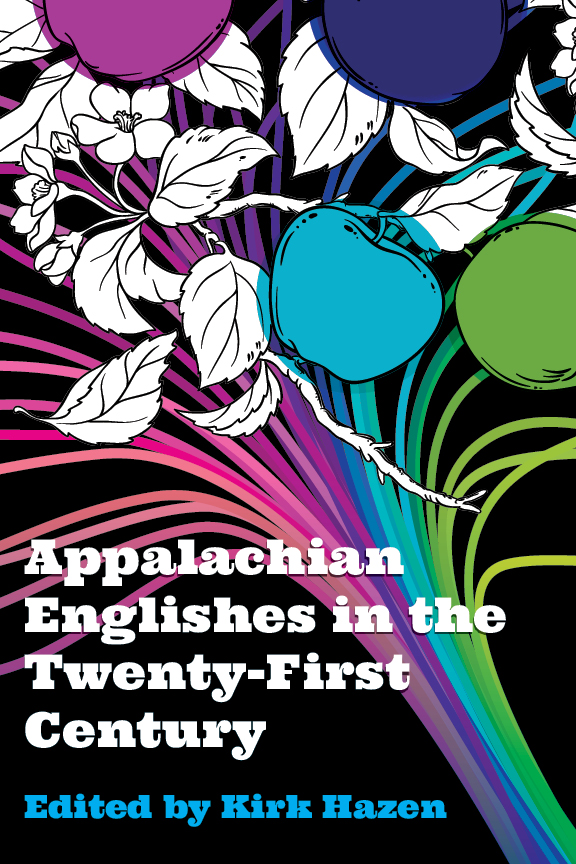 Edited by Kirk Hazen
Available now!
September 2020
240pp
PB 978-1-949199-55-0
$29.99
eBook 978-1-949199-56-7
$29.99
Appalachian Englishes in the Twenty-First Century
Summary
Appalachian Englishes in the Twenty-First Century provides a complete exploration of English in Appalachia for a broad audience of scholars and educators. Starting from the premise that just as there is no single Appalachia, there is no single Appalachian dialect, this essay collection brings together wide-ranging perspectives on language variation in the region. Contributors from the fields of linguistics, education, and folklore debunk myths about the dialect's ancient origins, examine subregional and ethnic differences, and consider the relationships between language and identity—individual and collective—in a variety of settings, including schools. They are attentive to the full range of linguistic expression, from everyday spoken grammar to subversive Dale Earnhardt memes.
A portal to the language scholarship of the last thirty years, Appalachian Englishes in the Twenty-First Century translates state-of-the-art research for a nonspecialist audience, while setting the agenda for further study of language in one of America's most recognized regions.
Contents
Foreword by Donna Christian
Preface
Part I. Linguistic and Regional Boundaries
1. Just What and Where Are Appalachian Englishes?
J. Daniel Hasty
2. Phonological Possibilities in Appalachian Englishes
Paul E. Reed
3. Grammar across Appalachia
Kirk Hazen
Part II. Language in Society
4. Discourse in Appalachia
Allison Burkette
5. Identity and Representation in Appalachia: Perceptions in and of Appalachia, Its People, and Its Languages
Jennifer Cramer
6. Language, Gender, and Sexuality in Appalachia
Christine Mallinson and J. Inscoe
7. Language and Ethnicity in Appalachia
Becky Childs
Part III. Language in the Wider World
8. Redneck Memes as an Appalachian Reclamation of Vernacular Authority, Language, and Identity
Jordan Lovejoy
9. Intersections of Literature and Dialect in Appalachia
Isabelle Shepherd and Kirk Hazen
10. Teachers and Teens Making Sense of Identity, Place, and Language in Appalachian Secondary Schools
Audra Slocum
11. Appalachian Englishes and the College Campus
Stephany Brett Dunstan and Audrey J. Jaeger
Afterword by Walt Wolfram
Contributors
Index
Editor
Kirk Hazen is professor of linguistics at West Virginia University, where he is the founding director of the West Virginia Dialect Project and a Benedum Distinguished Scholar in the Humanities. His research, teaching, and linguistic service are all centered on social and linguistic patterns of language variation. His most recent book is An Introduction to Language, and he is coeditor of Research Methods in Sociolinguistics.
Reviews
"A much-needed, cohesive, and well-written book."
Mary Kohn, Kansas State University
"A useful guide . . . accessible for both linguists and non-linguists."
Journal of Appalachian Studies