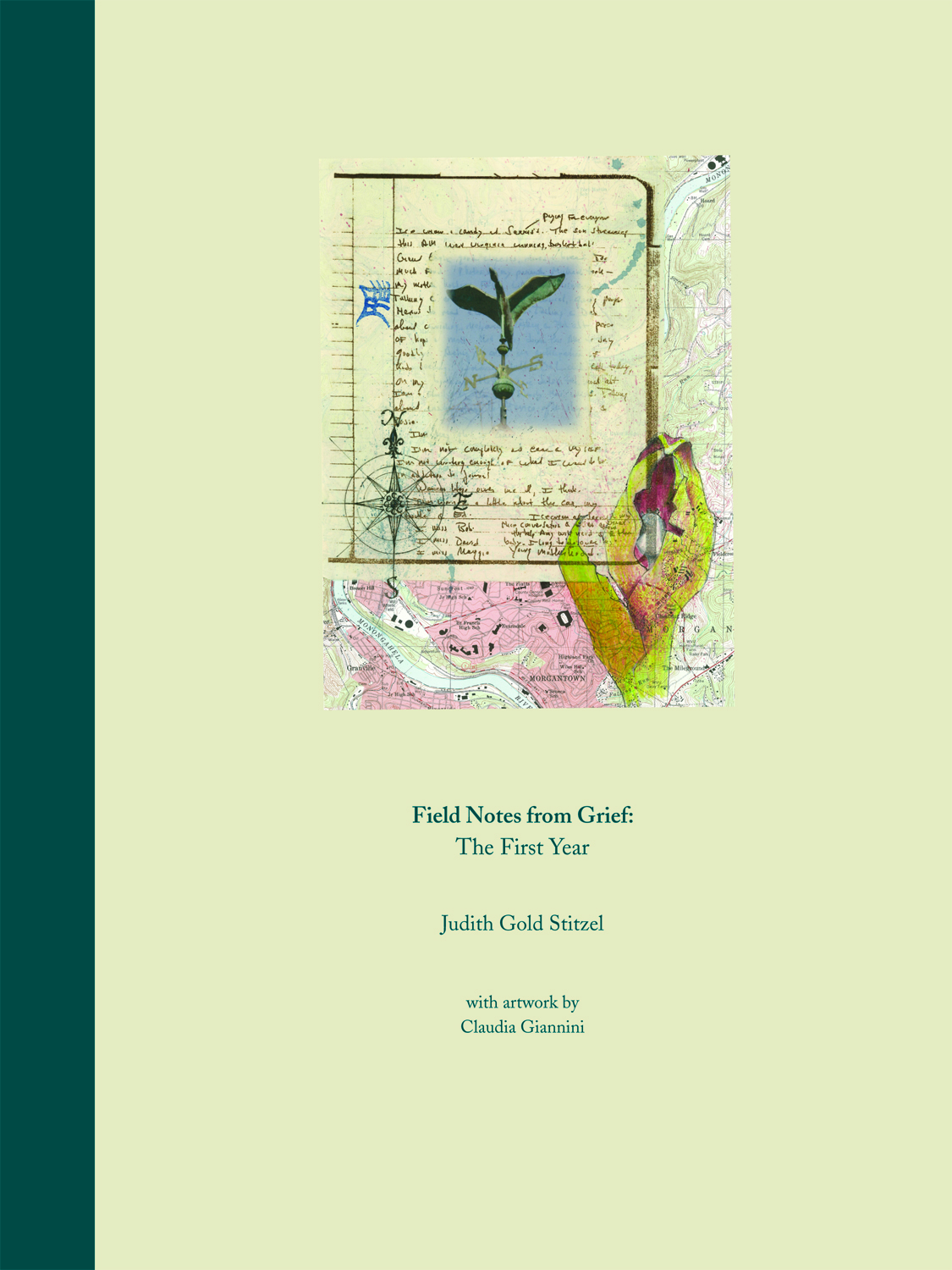 Judith Gold Stitzel
Now available
140pp
PB 978-1-595717-53-5
$18.00
Published by Word Association Publishers
Summary
Field Notes From Grief: The First Year is drawn from the pages of the journal that Judith Gold Stitzel kept the year following the death of her husband Bob after forty-six years of their shared life. The entries begin a few days before Stitzel's husband died and are accompanied by collages by artist Claudia Giannini. Like the entries of different lengths, the collages—one for each month of the year—allow readers frequent pauses to reflect on their own lives and losses.
What differentiates this book from self-help books and from other accounts of survival and recovery are the immediacy and self-revelation the journal format allows, the frequent humor in Stitzel's exploration of the incongruities and rhythms of grief, and her exploration of "the couple"—that remarkable entity—and how it does and does not continue after death.
Field Notes from Grief does not attempt to explain or educate but to share the rawness of experience while providing evidence to all who grieve, or fear grief, that they will once again want to go on.
Author
Judith Gold Stitzel is a retired professor of English and women's studies at West Virginia University and the founding director of the WVU Center for Women's Studies. Her work has appeared in Colorado Quarterly, Frontiers: A Journal of Women Studies, College English, Green Mountain Review, and elsewhere. She has an MFA in creative writing from Vermont College.
Reviews
"A story of love is encapsulated like a seed in a story of loss and then blooms on Judith Stitzel's pages, accompanied by Claudia Giannini's gorgeous images. Grief requires its own syntax and vocabulary, Stitzel tells us in this chronicle of the first year after her husband's death, and then proceeds to learn the language like a native. She rejects the clichés customarily offered to and by the bereaved, instead gleaning her own complicated, honest, and resilient art."
Natasha Sajé, author of Bend