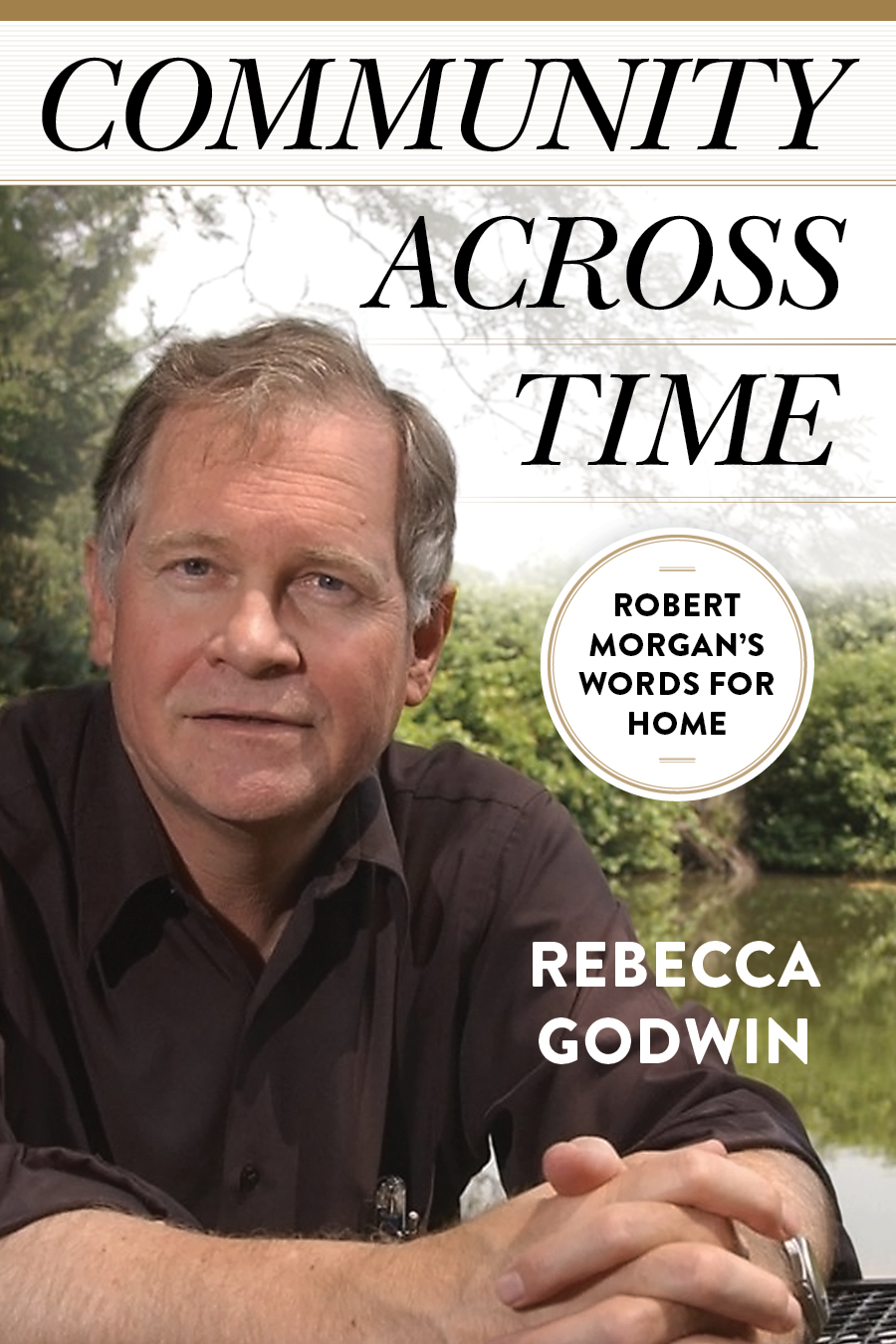 Rebecca Godwin
Available now!
May 2023
208pp
PB 978-1-952271-82-3
$26.99
eBook 978-1-952271-83-0
$26.99
Community across Time
Robert Morgan's Words for Home
Summary
One of the first book-length studies of Robert Morgan, Community across Time considers the Appalachian writer's explorations of memory, family history, and landscape. It provides a study of all of Morgan's fiction to date, as well as a chapter on his poetry and some reference, where appropriate, to his nonfiction. Rebecca Godwin examines the family history that informs much of this body of work, offering an extended biographical essay that ties characters and plot details to Morgan's ancestors' lives and to his own experiences growing up in the Blue Ridge Mountains.
Religious rifts, economic hardships, class conflicts, the place of women and Indigenous peoples, and the failure of humans to recognize the divinity of the natural world are among the motifs centering Morgan's writing. Community across Time explores those themes as it looks to Morgan's relationship to the Appalachian South.
Contents
Preface
1. Influences and Context: Robert Morgan in Literary Community
2. Roots of a Writing Life: His Appalachian Homes, South and North
3. Sixteenth- through Nineteenth-Century History: Fictionalizing Pioneers and Conflicts
4. The Family Novels: Two Generations of Paternal and Maternal Ancestors
5. More Short Fiction: Classism, War, Machine-Age Destruction
6. Poetry's Place: Memory, Nature, Science, Resurrection
7. Final Words: The Morgenland Elohist
Notes
Bibliography
Index
Author
Rebecca Godwin is professor of English and Elizabeth H. Jordan Chair of Southern Literature at Barton College in Wilson, North Carolina. She is author of a book on Lee Smith as well as forty essays and book reviews in critical anthologies or scholarly journals, all focused on southern or Appalachian writers.
Reviews
"Robert Morgan has established himself as a major American writer and one of the most important voices to have emerged from Appalachia in the past half century. Remarkably, no scholarly monograph has yet been published on his writing. Rebecca Godwin's excellent treatment is poised to satisfy a demand that is keenly and widely felt."
George Hovis, author of Vale of Humility: Plain Folk in Contemporary North Carolina Fiction