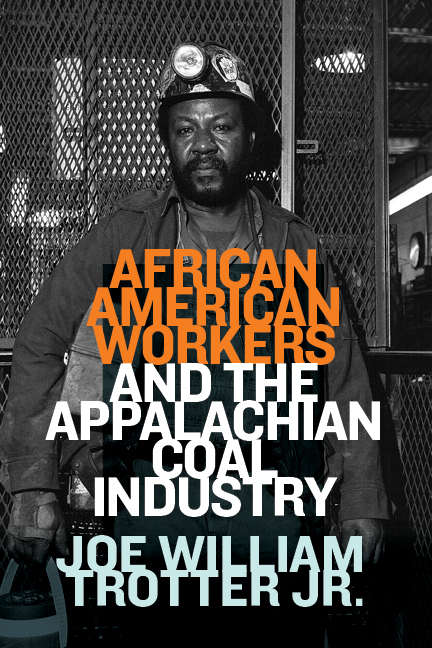 Joe William Trotter Jr.
Available now!
February 2022
176pp
CL 978-1-952271-18-2
$34.99
eBook 978-1-952271-19-9
$34.99
Coming Soon
February 2024
PB 978-1-959000-12-9
$21.99
African American Workers and the Appalachian Coal Industry
Summary
This collection brings together nearly three decades of research on the African American experience, class, and race relations in the Appalachian coal industry. It shows how, with deep roots in the antebellum era of chattel slavery, West Virginia's Black working class gradually picked up steam during the emancipation years following the Civil War and dramatically expanded during the late nineteenth and early twentieth centuries.
From there, African American Workers and the Appalachian Coal Industry highlights the decline of the region's Black industrial proletariat under the impact of rapid technological, social, and political changes following World War II. It underscores how all miners suffered unemployment and outmigration from the region as global transformations took their toll on the coal industry, but emphasizes the disproportionately painful impact of declining bituminous coal production on African American workers, their families, and their communities. Joe Trotter not only reiterates the contributions of proletarianization to our knowledge of US labor and working-class history but also draws attention to the gender limits of studies of Black life that focus on class formation, while calling for new transnational perspectives on the subject. Equally important, this volume illuminates the intellectual journey of a noted labor historian with deep family roots in the southern Appalachian coalfields.
Contents
Preface
Introduction: The Black Miner in U.S. Labor History
1. African Americans in West Virginia
2. Migration to Southern West Virginia
3. Inequality in the Workplace
4. Community Formation
5. Environmental Conditions
Epilogue: Comparative Race and Ethnic Relations
Acknowledgments
Appendix: Scholarship, Debates, and Sources
Notes
Bibliography
Sources and Permissions
Index
Author
Joe William Trotter Jr. is the Giant Eagle University Professor of History and Social Justice at Carnegie Mellon University, a member of the American Academy of Arts and Sciences, and author of Workers on Arrival: Black Labor in the Making of America and Pittsburgh and the Urban League Movement: A Century of Social Service and Activism.
Reviews
"Joe William Trotter Jr.'s African American Workers and the Appalachian Coal Industry is more than a topical collection of essays by a pioneering scholar summarizing the history and historiography of Black coal miners. At a time when race, class, labor, and structural violence are coming back into sharp thematic focus due to the disproportionate effects of a major global pandemic on many communities of color, Trotter's work is also a prescient—and deeply personal—exploration of the formation and growth of Black working-class communities, institutions, social and cultural networks, and political movements for reform and liberatory change over time."
Clarence Lang, Susan Welch Dean of the College of the Liberal Arts and professor of African American studies, Penn State University
"Joe Trotter has had a profound impact on the way I approach African American history both as a scholar and as a teacher. A collection of his groundbreaking work is long overdue."
Robert H. Woodrum, author of Everybody Was Black Down There: Race and Industrial Change in the Alabama Coalfields