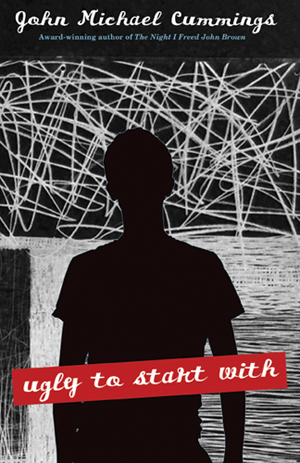 John Michael Cummings
October 2011
144pp
PB 978-1-935978-08-4
$16.99
PDF 978-1-935978-09-1
$16.99
ePub 978-1-938228-34-6
$16.99
Summary
Jason Stevens is growing up in picturesque, historic Harpers Ferry, West Virginia in the 1970s. Back when the roads are smaller, the cars slower, the people more colorful, and Washington, D.C. is way across the mountains—a winding sixty-five miles away.
Jason dreams of going to art school in the city, but he must first survive his teenage years. He witnesses a street artist from Italy charm his mother from the backseat of the family car. He stands up to an abusive husband—and then feels sorry for the jerk. He puts up with his father's hard-skulled backwoods ways, his grandfather's showy younger wife, and the fist-throwing schoolmates and eccentric mountain characters that make up Harpers Ferry—all topped off by a basement art project with a girl from the poor side of town.
Ugly to Start With punctuates the exuberant highs, bewildering midpoints, and painful lows of growing up, and affirms that adolescent dreams and desires are often fulfilled in surprising ways.
Contents
The World Around Us
Two Tunes
Ugly to Start With
The Fence
We Never Liked Them Anyway
The Wallet
Rusty Clackford
Mountain Wake
John Brown the Quaker
Carter
Indians and Teddy Bears Were Here First
The Scratchboard Project
Generations
Author
John Michael Cummings is a short story writer and novelist from Harpers Ferry, West Virginia. He is the author of The Night I Freed John Brown, which won the 2009 Paterson Prize for Books for Young People (Grade 7-12) and was recommended by USA Today for Black History Month. His short story "The Scratchboard Project" received an honorable mention in The Best American Short Stories 2007. His novel, Don't Forget Me, Bro, was excerpted in the Chicago Tribune. Mr. Cummings taught English at Seminole State College and was a reporter for The Fairfax Times.
Reviews
"Beautiful and gut-wrenchingly raw."
Blake Nelson, author of Paranoid Park, Destroy All Cars, and Recovery Road
"The linked stories inUgly to Start With invite us into one boy's life on the margins of historic Harpers Ferry. With an appropriate balance of grit and wonder, John Cummings crafts a coming-of-age narrative of a son striving for the truest expression of his identity in the midst of a family and a place where he often feels like an outsider. These stories have a hard edge to them and a hard-earned wisdom, the sort we only get in retrospect if we're lucky."
Lee Martin, author of The Bright Forever and Break the Skin
"By turns tender, witty and unsettling, Ugly to Start With is a strong and memorable collection. The stories are carried along by Cummings' graceful prose and pacing, and are charged with the class and racial tensions encoded in the DNA of the United States. As a group they sketch a compelling portrait of a boy [adolescent?] trying to make sense of his town, his father, and ultimately himself."
Brendan Short, author of Dream City
"John Michael Cummings' prose is anything but Ugly to Start With - I read this book in two sittings, and it was hilarious and melancholy and singular. I've never read about a Harpers Ferry, or a family, like this, and their conversations, their houses, and their lives deserve a wide audience. I can't wait to pass this book along."
Susan Straight is the author of seven novels, including Highwire Moon, a Finalist for the National Book Award and a Distinguished Professor of Creative Writing at University of California, Riverside.
"John Cummings' collection of short stories, Ugly to Start With, breathes in the atmosphere of Harper's Ferry, West Virginia, which plays a central role in many of the conflicts over innocence and experience, development and preservation, insider and outsider, and nature and community. In this lively and sufficient landscape are a trio—a young boy, his mother, and his father, who face the complexities of knowledge of place. Sometimes knowing is painful. In other stories, there are momentary reprieves or insights provided by the boy's sharp and wry view of life where "clocks had stopped long ago," "one big tree" suffices to hide a multitude of sins, and in his crying he can hear his own future unhappiness echo through his body. This a lovely, funny, melancholy, and important collection of coming-of-age stories."
Maxine Chernoff, author of A Boy in Winter
"In Ugly to Start With, John Michael Cummings has gathered a baker's dozen of stories full of the warmth, innocence, and holy terrors of childhood. An auspicious debut."
Peter Selgin, author of Drowning Lessons
"Pitch-perfect West Virginia voices."
Enid Shomer, author of Tourist Season: Stories
"Like Faulkner, Cummings knows the strong undertow that blood exerts on ambition and self-preservation."
Charlotte Holmes, Associate Professor, Penn State University. Her stories have appeared in many journals including Epoch, New Letters, Story, and The New Yorker
"Sparkling, deeply intelligent, and often heartbreakingly funny."
Eileen Pollack, Director, MFA Program in Creative Writing, University of Michigan and author of The Rabbit in the Attic, In the Mouth, and Paradise
"Like Huck Finn and Holden Caulfield, John Michael Cummings' teenage narrator reveals the troubled and tender and tough heart of a place both split and knit by class, race, and family."
Wayne Karlin, author of Wandering Souls: Journeys With the Dead and the Living in Viet Nam and Prisoners
"In Ugly to Start With John Michael Cummings tells the story of a uniquely unhappy family with a gracious but disgruntled mother and an idiosyncratic, autocratic, sometimes brutal father who doesn't believe in having guests or letting anything go to waste. The father with his extremism in self-reliance binds the family together for a while, but then is the cause of its flying apart. The stories embrace other painfully failed families and individuals– all richly human and somehow, seen though the eyes of the young main character, hopeful even in despair."
Meredith Sue Willis, author of Oradell at Sea
"John Cummings is a prolific American short story writer and among the most talented of the rising generation of new regionalists who have inherited the mantle of Bobbie Ann Mason, Barry Hannah and Larry Brown. In Ugly to Start With, a series of thirteen interrelated stories set in the eastern panhandle of West Virginia, he tackles the challenges of boyhood adventure and family conflict in a taut, crystalline style that captures the triumphs and tribulations of small-town life. Not since John Brown's raid has Harpers Ferry generated such excitement for readers. Cummings has a gift for transcending the particular experiences to his characters to capture the universal truths of human affection and suffering--emotional truths that the members of his audience will recognize from their own experiences of childhood and adolescence. Cummings is a gifted author who has paid his literary dues, publishing numerous short stories in the nation's most prestigious journals. As readers, we are fortunate that he has waited so long to produce a first collection, as he is now able to gather together the very best of his short prose Needless to say, none of his stories disappoint. Each story is a riveting psychological journey, a reminder of what it's like to be young and hopeful and uncertain. This collection has defined West Virginia's eastern panhandle as Cummings country, as much as the Salinas Valley belongs to Steinbeck or working-class Albany belongs to William Kennedy. "
Jacob Appel, author of "Dyads" and "The Vermin Episode"