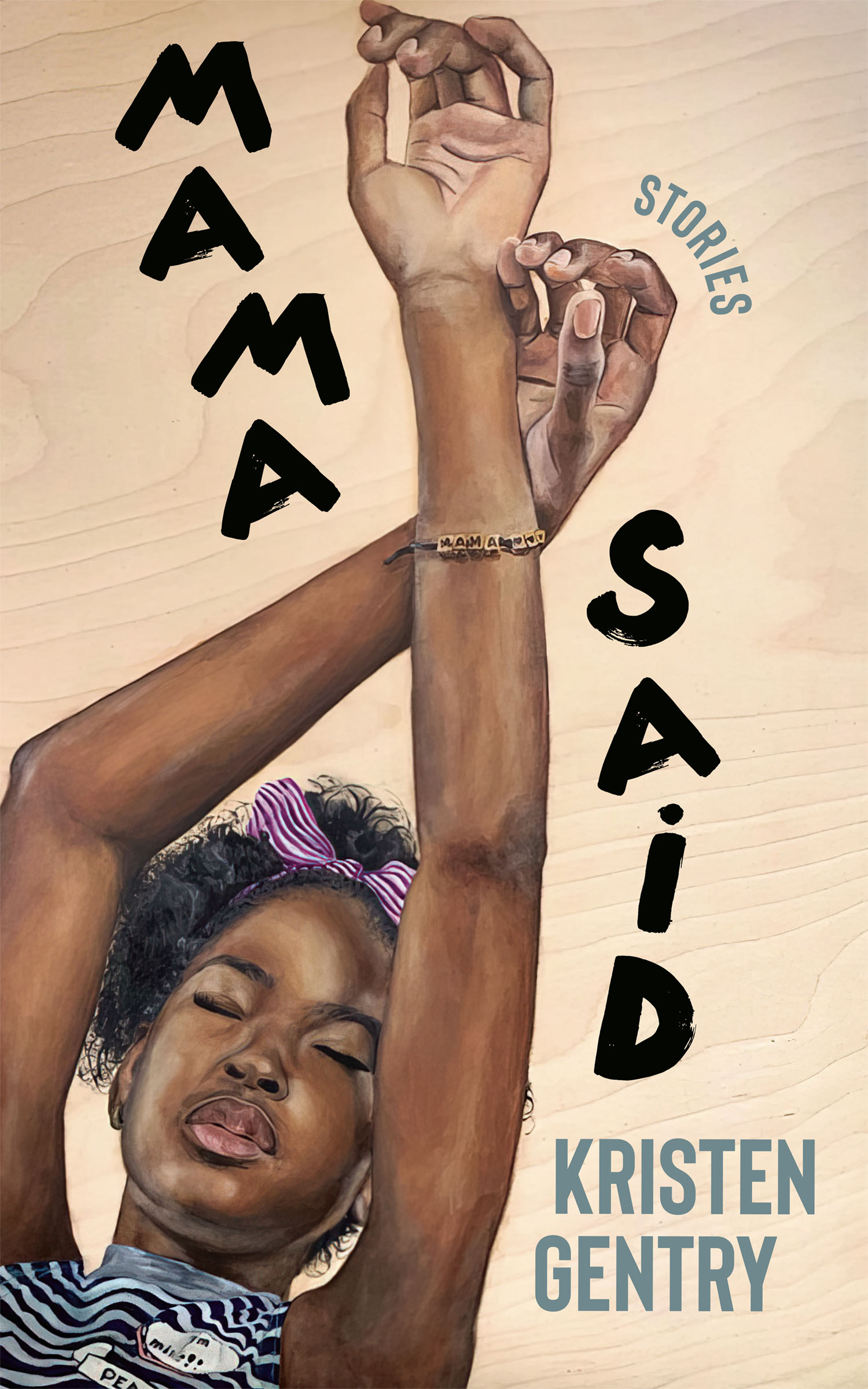 Kristen Gentry
Available now!
October 2023
288pp
PB 978-1-952271-98-4
$19.99
eBook 978-1-952271-99-1
$19.99
Mama Said
Stories
Summary
The linked stories in Mama Said are set in Louisville, Kentucky, a city with a rich history steeped in tobacco, bourbon, and gambling, indulgences that can quickly become gripping and destructive vices. Set amid the tail end of the crack epidemic and the rise of the opioid crisis, Mama Said evokes Black family life in all its complexity, following JayLynn, along with her cousins Zaria and Angel, as they come of age struggling against their mothers' drug addictions.
JayLynn heads to college intent on gaining distance from her depressed mother, only to learn that her mother's illness has reached a terrifying peak. She fears the chaos and instability of her extended family will prove too much for her boyfriend, whose idyllic family feels worlds, not miles, apart from her own. When bats invade Zaria's new home, she is forced to determine how much she is willing to sacrifice to be a good mother. Angel rebels on Derby night, risking her safety to connect with her absent mother and the wild ways that consumed her.
Mama Said separates from stereotypes of Black families, presenting instead the joy, humor, and love that coexist with the trauma of drug abuse within communities. Kristen Gentry's stories showcase the wide-reaching repercussions of addiction and the ties that forever bind daughters to their mothers, flaws and all.
Contents
Mama Said
A New World
A Satisfying Meal
A Sort of Winning
Origin Story
A Good Education
Grown Folks' Business
Introduction
To Have and to Hold
Animal Kingdom
In Her Image
Everything You Could Ever Want
Acknowledgments
Author
Kristen Gentry received her MFA from Indiana University. Her award-winning fiction has been nominated for a Pushcart Prize and has appeared in Crab Orchard Review, Jabberwock Review, and other journals. She is a VONA and Bread Loaf Writers' Conference alumna, as well as a member of the inaugural Poets & Writers publicity incubator cohort for debut authors. Her passion is helping Black women and girls share their stories—the ones they've lived and the ones they create. She lives and writes in Louisville, Kentucky. Learn more at kristengentry.com.
Reviews
"A celebration of Black family life that will make you laugh and cry in equal measure."
Kirkus Reviews (starred review)
"The collection will reshape what you think about the region and the people that inhabit it."
Debutiful
"Surprising and revelatory. Mama Said is funny and smart, with many wonderful images, arresting descriptions, and well-developed characters with rich interior lives. I love this book."
Stephanie Powell Watts, author of No One Is Coming to Save Us
"This book has staying power. Mama Said is a collection of brilliant stories that are of Kentucky, of Louisville, of Black communities throughout the United States. They are rooted in geographic specificity yet expand to far-reaching bounds of culture, family, and belonging. The characters and their struggles and triumphs will vibrate within your heart and mind long after the last pages are turned."
Crystal Wilkinson, former poet laureate of Kentucky and author of Praisesong for the Kitchen Ghosts
"Mama Said is a tough yet tender glimpse into a complex community in a city full of strife and love. The characters contain a depth not often seen in a collection of stories, and readers are sure to be thinking about their lives and relationships long after finishing the last (tear-jerking!) page."
Maggie Henriksen, Carmichael's Bookstore