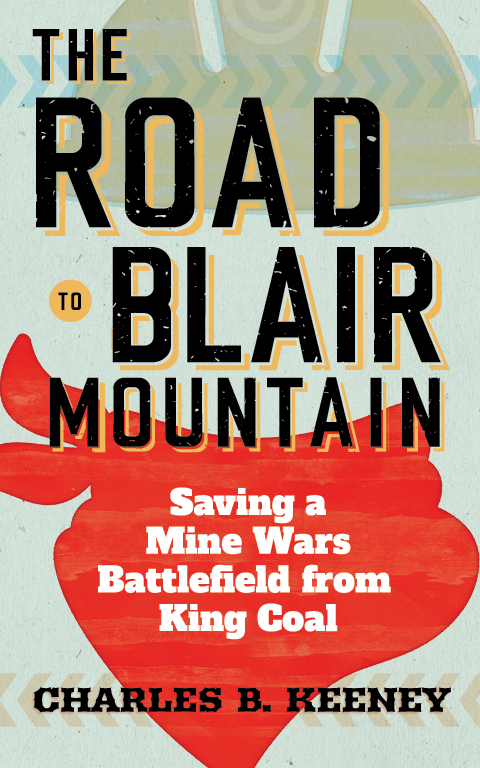 Charles B. Keeney
Available now!
January 2021
300pp
PB 978-1-949199-85-7
$27.99
CL 978-1-949199-84-0
$99.99
eBook 978-1-949199-86-4
$27.99
The Road to Blair Mountain
Saving a Mine Wars Battlefield from King Coal
Summary
In 1921 Blair Mountain in southern West Virginia was the site of the country's bloodiest armed insurrection since the Civil War, a battle pitting miners led by Frank Keeney against agents of the coal barons intent on quashing organized labor. It was the largest labor uprising in US history. Ninety years later, the site became embroiled in a second struggle, as activists came together to fight the coal industry, state government, and the military-industrial complex in a successful effort to save the battlefield—sometimes dubbed "labor's Gettysburg"—from destruction by mountaintop removal mining.
The Road to Blair Mountain is the moving and sometimes harrowing story of Charles Keeney's fight to save this irreplaceable landscape. Beginning in 2011, Keeney—a historian and great-grandson of Frank Keeney—led a nine-year legal battle to secure the site's placement on the National Register of Historic Places. His book tells a David-and-Goliath tale worthy of its own place in West Virginia history. A success story for historic preservation and environmentalism, it serves as an example of how rural, grassroots organizations can defeat the fossil fuel industry.
Contents
Preface
1. Fighting for a Battlefield
2. Marching into Blair
3. Camp Branch
4. The Northwest Flank
5. Identity Reclamation
6. The Long Road
Epilogue: Appalachian Anthropocene
Acknowledgments
Glossary
Notes
Index
Author
Charles B. Keeney is an assistant professor of history at Southern West Virginia Community and Technical College. The author of two books, he served as president of Friends of Blair Mountain and was a founding member of the West Virginia Mine Wars Museum.
Reviews
"Chuck Keeney takes over where his great-grandfather left off a century ago—in a no-holds-barred fight against King Coal and its pursuit of profits over people. Keeney delivers a riveting and propulsive story about a nine-year battle to save sacred ground that was the site of the largest labor uprising in American history. You'll find yourself rooting for Keeney from beginning to end. He unveils a powerful playbook on successful activism that will inspire countless others for generations to come."
Eric Eyre, Pulitzer Prize winner and author of Death in Mud Lick: A Coal Country Fight against the Drug Companies That Delivered the Opioid Epidemic
"Fascinating. . . . Suspenseful to the very end."
Daily Yonder
"This book connects to work on twentieth-century labor history, but it is more than that. It is an insider's thoughts on regional identity and activism as well as a reassessment of how people see Appalachia in the popular mind. When Charles Keeney speaks directly to the reader and offers advice, it resonates in a powerful and present way."
Steven E. Nash, East Tennessee State University
"Keeney brings a lifetime of scholarship, family relations, and activism to this twenty-first-century chapter of the epic and ongoing saga of Blair Mountain."
Catherine Venable Moore, president, West Virginia Mine Wars Museum
"In total, The Road to Blair Mountain articulates a thoughtful alternative vision for Appalachia's future—one that supports its heritage of coal mining and labor history and also seeks a more sustainable, diverse, and decentralized economy."
Foreword Reviews