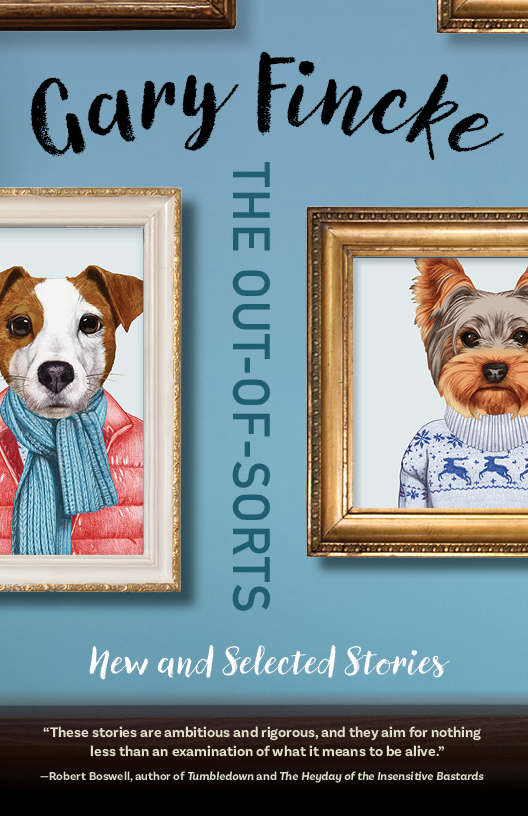 Gary Fincke
November 2017
420pp
PB 978-1-943665-93-8
$24.99
ePub 978-1-943665-94-5
$24.99
PDF 978-1-943665-95-2
$24.99
Summary
The new and selected stories in this collection, written over a period of thirty years, are firmly entrenched in the culture and people of rust belt cities and rural Appalachia.
These stories are often set against large, significant events like the Cold War, Vietnam, and the Kent State shootings, but are always uniquely local. A mother fends off the police by brandishing copperhead snakes. A woman cares for the dog of an alleged double murderer. A husband who has lost his job works at trying to save his wife from a debilitating phobia.
This extensive collection by Gary Fincke, an accomplished poet and writer of fiction, gives rise to ordinary people living lives made fascinating by attention to the particulars of voice, place, and character. With precise language, surprising imagery, and sharp, evocative dialog, these stories deepen beyond the oddities of their characters, who are scarred and defeated by circumstance and choice, but also attain moments of grace, compassion, and generosity of the spirit.
Author
Gary Fincke is the author of seven short story collections, including A Room of Rain; The Proper Words for Sin; Sorry I Worried You, a winner of the Flannery O'Connor Award for Short Fiction; and The Killer's Dog, an Elixir Press Fiction Prize winner. His stories have appeared in such magazines as the Missouri Review, Kenyon Review, Black Warrior Review, and CrazyHorse.
Reviews
"Gary Fincke's collected stories should reveal to thousands of readers what a few of us have known for a long time—he is a master of the form. These stories are ambitious and rigorous, and they aim for nothing less than an examination of what it means to be alive."
Robert Boswell, author of Tumbledown and The Heyday of the Insensitive Bastards
"There's no glamour in Gary Fincke's world, just tough times and hard work. From early on his people know how uncertain life can be—how easy it is to lose hope, and how, sometimes, to get by, we bury what we can't face."
Stewart O'Nan, author of Snow Angels and Last Night at the Lobster
"These stories read like a collective bildungsroman of a region, giving voice to those in the Rust Belt who feel displaced and forgotten."
Lawrence Coates, author of The Goodbye House and Camp Olvido
"An impressive testament to Gary Fincke's mastery of the short story. The quality about his work that has always appealed to me is how quickly his stories engage and how tenaciously they maintain their hold on the reader. He knows his characters as well as any writer I've come across, and the result is fiction that bursts with life. I enjoyed every page."
Steve Yarbrough, author of Safe from the Neighbors
"Finely drawn, swiftly paced, and authentically voiced, these stories offer a vivid glimpse of the lives behind the windows of boarded-up towns and houses set back from the road."
Foreword Reviews