Thanks to all who voted for the cover design of West Virginia Poet Laureate Marc Harshman's forthcoming collection of poetry Believe What You Can.
This winning design will be the cover of this book, which will be published this October.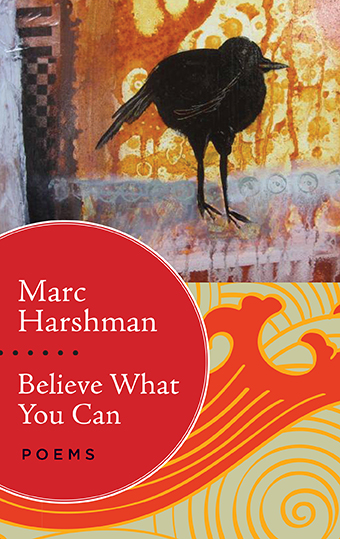 Believe What You Can explores the difficulty of living with an awareness of the eventual death of all living things. Each of its four sections suggests a different coping mechanism for this predicament, from storytelling, to accepting darkness and death as a creative force, enjoying disruption and chaos, and embracing the mystery of life as the most triumphant story of all. Despite this seemingly gloomy theme, the collection is not overly morose and contains an Appalachian sensibility.