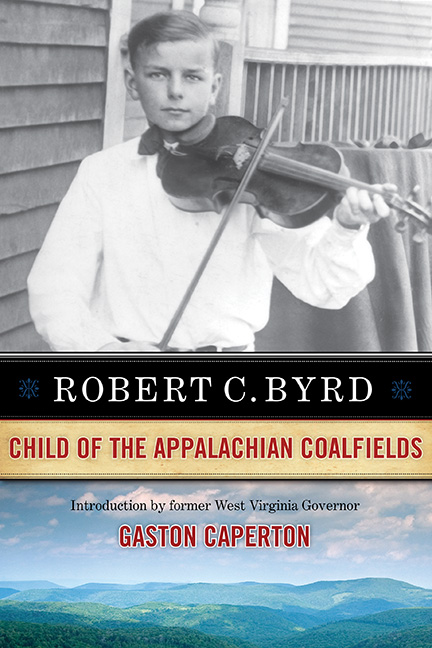 Senator Robert C. Byrd
Foreword by Governor Gaston Caperton

April 2015
848pp
PB 978-1-940425-54-2
$29.99
epub 978-1-940425-55-9
$19.99
50 images
Summary
This autobiography follows West Virginia senator Robert C. Byrd's experiences from his boyhood in the early 1920s to his election in 2000, which won him an unprecedented eighth term in the Senate. Within these pages, Senator Byrd offers commentary on national and international events that occurred throughout his long life in public service.
His journey from the hardscrabble coalfields to the marbled halls of Congress has inspired generations of people in West Virginia and throughout the nation. From reading the stories of the Founding Fathers as a young boy by the light of a kerosene lamp to the swearing of an oath for more than a half-century to guard the US Constitution, Senator Byrd's life is legendary.
Until his death on June 28, 2010, Byrd stood by his principles, earning the affection of the people of his home state and the respect of Americans from all walks of life. With his beloved Erma ever by his side, Robert C. Byrd never forgot his roots, harkening back to those early lessons that he learned as a child of the Appalachian coalfields.
This new paperback edition includes a foreword by Gaston Caperton, governor of West Virginia from 1989–1997.
Contents
Foreword by Gaston Caperton
Child of the Appalachian Coalfields
The Depression Years
A Political Career Begins
Mr. Byrd Goes to Washington
Around the World in Sixty-Six Days
Excelsior!
The Sapling Grows Tall
Stormy Waters
Climbing the Leadership Ladder
A Visit to Russia
Muddy Waters
A Supreme Court Nomination?
Building West Virginia Piece by Piece
The Old Order Changeth
The Top Rung—Majority Leader (1977)
Second Fiddle
Back in the Saddle Again
Elected President Pro Tempore
A Hand on the Purse Strings
Building a New West Virginia
West Virginia on thr Go
Bits and Pieces
Building a 21st Century West Virginia
The Winds of Change
The Tide Ebbs
Full Circle
The Return of the Native
Dribs and Drabs
Line-Item Veto Struck Down
In the Heat of Battle
Semper Fidelis
Afterword
Reviews
"Isn't this the true American story for this century? A complete turnabout in one's life raised in Crabtree, West Virginia in an environment of racism. This story is a complete compilation of someone overcoming that old battle of nature vs. nurture."
Ryan Swanek
"For those who want a personal and in-depth account of the senator's life and career, this book is essential reading."
Goldenseal